We invite industry guests to discuss a variety of topics. If you are interested in being a guest, please contact us!
ItsPayd Invoicing
No Username, No Password, No Problem
Advanced Automated Invoicing With Payment Plans.
Produce more

Automate your invoicing with Quickbooks or integrate with our API.

Respect Privacy

Without the need for a username and password, your customer can quickly and privately make payments.

Improve Cash flow

Allowing your customer to make payments weekly or monthly will keep them out of collections, and it's built right in.
Why It Works?
Powerful Analytics
SMS and Email
Invoicing Done Right
Customers will receive notifications via Email and/or SMS.
No login is required. 😉
Integrate with Quickbooks Online
Automation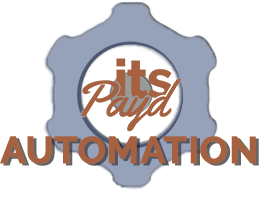 🙂 🙂
Automation, robots with a gentle touch
Automating your workflow is clearly the future, and the future is now.
Imagine your customers are happier and your employees feel less stressed in the work place.
Increased Productivity

Your employees will have time for more complicated tasks and they can focus on your most important customer issues.

Three Automated Notifications

Connect your Quickbooks Online with Itspayd. Not using Quickbooks? We will work with you to integrate ItsPayd API.

No need for Collections

Payment plans, payment plans, payment plans… We offer you the ability to give your at risk customer the choice of making weekly, monthly, and even subscription based payments. Does anyone like sending their customers to collections? Didn't think so. Imagine how much less stress everyone will have, never having to deal with collections again. :-p
SMS + Email Tracking
Knowing what happens after your send your invoice is important. ItsPayd shows you when your customer has received your invoice, and shows if they have opened your invoice or not.
---
Customized for your Business
Customize your statements with your own logo, messaging, payment options, and payment plans.
Process Payments Instantly
Your customer is able to open their invoice and pay you immediately from their mobile device or personal computer. The payment goes directly to you.
---
Date / Time Scheduling
ItsPayd allows you to choose when and how frequently your notifications are sent to your customers.
Quickbooks + ItsPayd API
Easily upload your accounts into ItsPayd using our bulk uploader or automatically import them from QuickBooks Online.
Want to integrate the ItsPayd API into your software, we can do that! 🙂
Ken Green CEO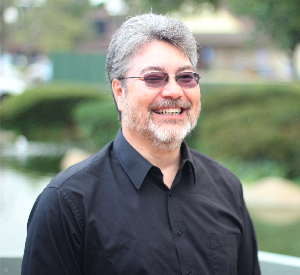 "ItsPayd simplifies mobile billing"
-Ken Green
Our Story
Collecting money from consumers, particularly when they are behind in their bills, can be a challenge. You want to spend your time working on your business, not collecting bills, and consumers want a simple, straight-forward, easy-to-use and sympathetic process that takes their situation into account.
ItsPayd is not a collection agency, but we do help companies communicate with and collect from their customers in a way that is simple and automated, making it easier for companies to collect and still maintain a relationship with their customers, and making it easy for consumers.
ItsPayd Founder and CEO Ken Green has been involved in collections for over 20 years, recognized that challenge, and has sought to bridge that gap.
Ken also believes that given the opportunity, most people will pay their debts. Though he tried to change this negative perception, he faced resistance even within his own collections company.
Seeking either a new solution or a different change management process, Ken went back to school, enrolled in a Healthcare Information Technology / Management degree program. One evening Ken was watching Charlie Rose interview Cisco CEO John Chambers, who was explaining that within the next few years, most major businesses will be technology companies. Chambers referenced Uber as an example of how tech companies are disrupting businesses and industries as we know it. That's when the idea of ItsPayd was born for Ken.
Since day one at ItsPayd, it's been Ken's vision to leverage mobile billing technology to help customers reduce customer account write-offs, and improve the consumers' experience. The company's overriding mission is to create a mobile billing and payments system that helps merchants eliminate the need for collections. Ken developed ItsPayd from a determined startup into a respected, growing company. And since ItsPayd customers now spend far less time on collections, they can focus on the rest of their business.
---